Accessibility Testing Products

JAWS Inspect

Streamlined JAWS Testing
JAWS Inspect vastly simplifies accessibility and JAWS compatibility testing. Without the distraction of speech or the complex feature set of the end-user product, Inspect uses transcripts of JAWS output to quickly locate issues and share them easily across quality control and compliance systems.
Visit the TPG website to learn more.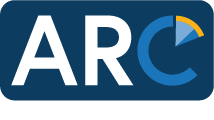 ARC

Continuous Accessibility
ARC enables organizations to go beyond reporting on defects to effectively manage and monitor an accessibility program. The portal supports all the tasks and resources needed, including automated testing, program oversight, training and policy development.
A next generation accessibility scanner analyzes data from an array of sources to deliver insights designed to prioritize, guide and track progress across the enterprise.
Visit the ARC web page to learn more.