Blindness Solutions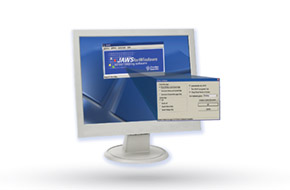 JAWS®

The world's most popular screen reading software
JAWS enables people with vision loss to independently use a computer with a keyboard, speech, or Braille display. With JAWS, you can navigate the Internet, write a document, create spreadsheets and presentations, email correspondence, and much more from your office, remote desktop, terminal servers, and from home.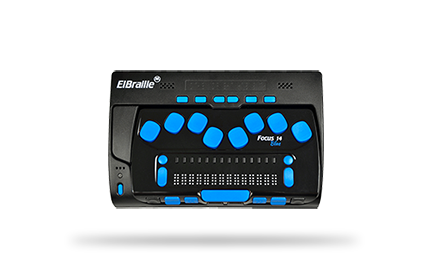 ElBraille®

Portable Braille Solution
ElBraille is the newest portable solution for the blind and the logical next step in notetaker development. It uses JAWS to provide speech and braille output and the JAWS' BrailleIn feature to allow complete control of ElBraille from the Perkins-style, braille keyboard.
Available with 14-cell or 40-cell Braille display.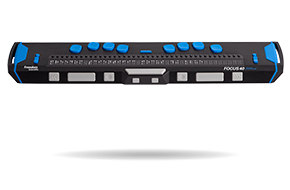 Focus Blue®

Braille Displays
These world-class refreshable Braille displays provide access to information from a computer. The robust Bluetooth connectivity provides seamless use with Windows, Mac, iPhones, iPads, and Android smartphones and tablets. The Braille keyboard has an ergonomic layout for comfort and control.
Now with Scratchpad.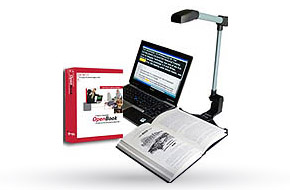 Scanning and Reading Solutions

Versatility and Portability
Our top-of-the-line scanning and reading appliances are fast, easy, and accurate to provide speech access to all types of printed materials, including printed pages, pill bottles, recipes, and newspapers. We have a variety of products to fit your lifestyle.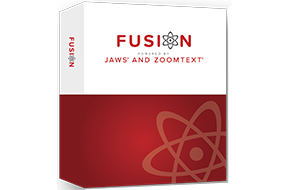 Fusion

Magnification and Screen Reading Software
Fusion is the ultimate accessibility tool for individuals with any level of vision impairment. Fusion provides the best of both worlds – ZoomText®, with its screen magnification and visual enhancements for screen viewing ease, coupled with the power and speed of JAWS® for screen reading functionality.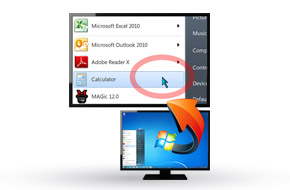 MAGic®

Screen Magnification Software
MAGic is a screen magnification and screen reading solution for low vision computer users. Whether you are surfing the web, creating a document, emailing, or engaging in social networking, MAGic provides you the tools you need to work more efficiently. MAGic is designed and tested to work well on computers where JAWS is installed.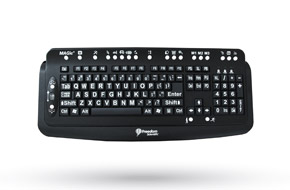 MAGic®

Large Print Keyboard
The Large Print Keyboard provides low vision computer users an easy-to-read keyboard with bold, high-contrast keys for fast, accurate typing. This keyboard was designed and developed to enhance the user experience with MAGic and JAWS.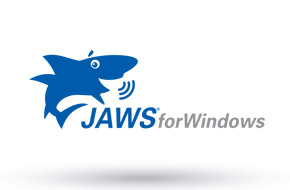 JAWS® Training Bundle
The JAWS Training Bundle, developed by the Freedom Scientific Training Department, contains over 50 hours of high-quality one-on-one JAWS training. The training was produced in audio format and uses the DAISY standard, which allows for easy navigation and bookmarking of the training material.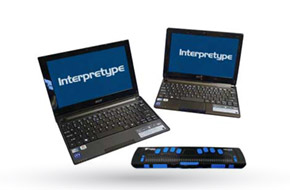 Products for Deaf-Blind Individuals
Deaf-Blind individuals need to be able to communicate over a distance and face to face. Our products offer a variety of ways to do that.