Low Vision Aids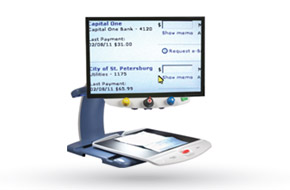 TOPAZ®

Desktop Video Magnifiers
Regain your independence with the TOPAZ family of desktop video magnifiers. Use TOPAZ to read magazines and letters, view family photos, write checks, or engage in your favorite hobby, all in the comfort of your home or office.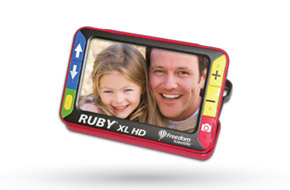 RUBY®

Handheld Video Magnifiers
For people who have difficulty reading text and seeing details, the streamlined RUBY can help. Handheld RUBY video magnifiers can slip comfortably into a pocket or purse, giving you easy access to photos, letters, menus, prescription labels, and so much more. The RUBY is the only magnifier you will need, wherever you go.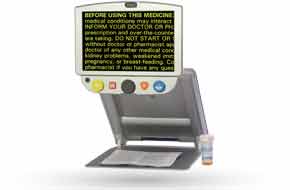 TOPAZ® PHD

Portable Video Magnifier
Discover the freedom of independently reading and viewing the details that matter with the TOPAZ PHD portable desktop magnifier. Engineered for portability and ease of use, TOPAZ PHD is a lightweight, fully-featured reading magnifier to fit the needs of your busy lifestyle. The TOPAZ PHD provides brilliant image quality and customizable high-contrast color modes to minimize eye fatigue.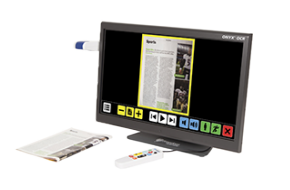 ONYX®

Portable Video Magnifiers
Portability and flexibility are combined in the ONYX family of video magnifiers. Take the ONYX with you to the classroom to see the board, read your assignments, and take notes. Use it at the office to read, write, and view business presentations, or at home to do crafts and perform daily tasks.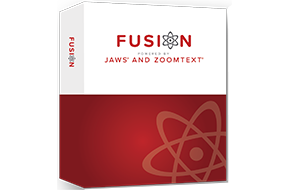 Fusion

Magnification and Screen Reading Software
Fusion is the ultimate accessibility tool for individuals with any level of vision impairment. Fusion provides the best of both worlds – ZoomText®, with its screen magnification and visual enhancements for screen viewing ease, coupled with the power and speed of JAWS® for screen reading functionality.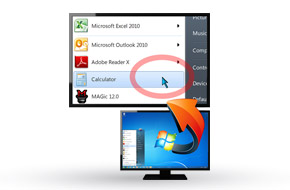 MAGic®

Screen Magnification Software
MAGic is a screen magnification and screen reading solution for low vision users of computers running Windows. Whether you are surfing the web, creating a document, emailing, or engaging in social networking, MAGic provides you the tools you need to work more efficiently. MAGic is designed and tested to work well on computers where JAWS is installed.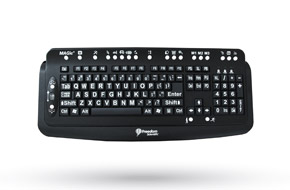 MAGic®

Large Print Keyboard
The Large Print Keyboard provides low vision computer users an easy-to-read keyboard with bold, high-contrast keys for fast, accurate typing. This keyboard was designed and developed to enhance the user experience with MAGic and JAWS.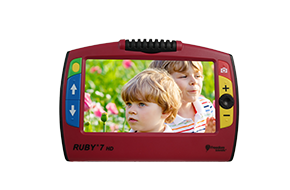 RUBY® 7 HD

Handheld Video Magnifier
The new RUBY 7 HD has a larger screen, high-definition image, and enhanced functionality to meet the needs of today's low vision consumers. The unique PivotCam™ camera offers a wide range of viewing modes for reading, writing, distance viewing, and even a mirror-image self-view. The RUBY 7 HD combines convenience and flexibility as the leader in the next generation of handheld video magnifiers.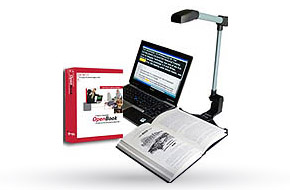 Scanning and Reading Solutions

Versatility and Portability
Our top-of-the-line scanning and reading appliances are fast, easy, and accurate to provide speech and large print access to all types of printed materials, including printed pages, pill bottles, recipes, and newspapers. We have a variety of products to fit your lifestyle.