Lesson 1
JAWS Dictionary Manager Introduction








In this lesson we look at the JAWS Dictionary Manager. The JAWS Dictionary Manager is useful for pronouncing words or phrases that a speech synthesizer may not pronounce correctly. Its most common use is for pronouncing names and places correctly.
There are two keystrokes you can use to open the Dictionary Manager:
INSERT+F2 opens the list of JAWS managers. The Dictionary Manager is one of the items in this list.
Alternatively, you can bypass the list of managers and open the Dictionary Manager immediately at any time by pressing INSERT+D.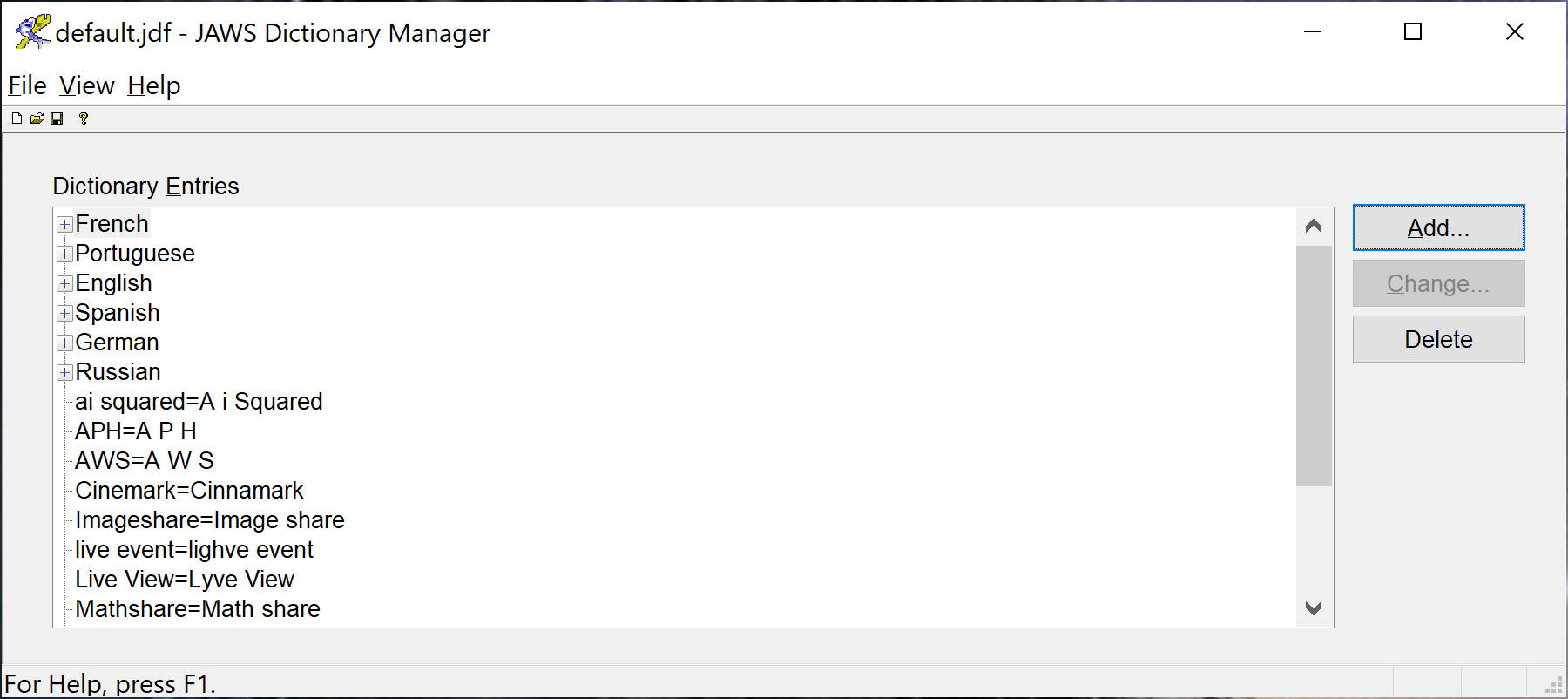 The default Dictionary Manager dialog box