TOPAZ OCR

Desktop Video Magnifier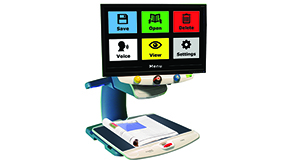 The TOPAZ OCR combines video magnification and text-to-speech features into a single desktop video magnifier. The high-definition camera produces a clear picture with sharp images and crisp text. The OCR camera displays a document on the touchscreen, and then TOPAZ processes, acquires, and reads aloud the document.
TOPAZ EZ HD

Desktop Video Magnifier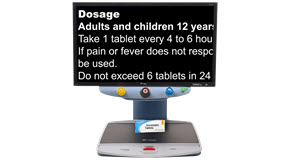 The TOPAZ EZ HD is an easy-to-use system that combines single-function controls with reduced complexity. You can begin using TOPAZ EZ HD right out of the box to magnify documents, newspapers, photos, and more.
TOPAZ HD

Desktop Video Magnifier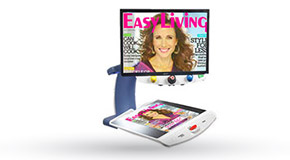 The TOPAZ HD video magnifier is the perfect choice for reading and performing daily tasks, with a wide magnification range, gliding reading table, lots of workspace under the camera, LED lighting, and unique features like Find and Freeze Frame.
TOPAZ XL HD

Desktop Video Magnifier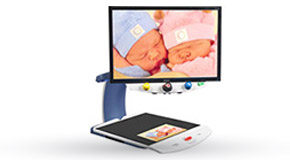 The ultimate in desktop video magnifiers, TOPAZ XL HD provides high-definition magnification with the sharpest image and the crispest text. Its HD camera and advanced features are designed to provide faster reading and better comprehension with less fatigue. TOPAZ XL HD can be used anywhere, but excels in work and school environments.